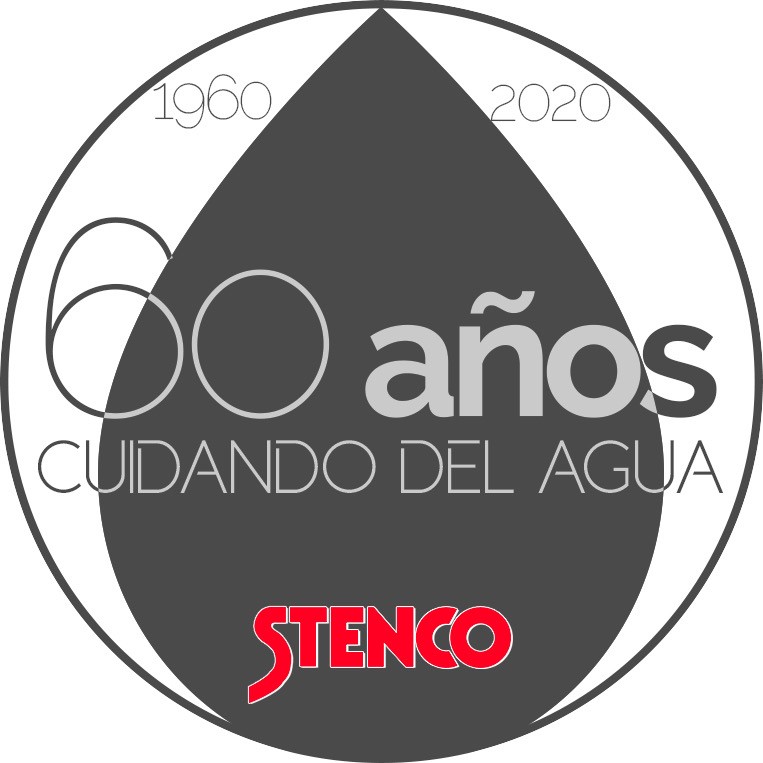 Stenco was founded in 1960 by Mr. Francesc Martí and Mr. Josep M Martí, starting its activity based on a single product from an innovative Dutch patent throughout Spain for steam boilers for the textile sector.
During these 60 years we have been growing, developing new products, equipment and services for water treatment, expanding, innovating and diversifying clients in all industrial and service sectors, currently we are a 3rd generation national company, a leading company in its sector, offering products and services for the Analysis and Treatment of Water throughout its Integral Cycle and in the prevention of Legionella.
We have collaborated with more than 15,000 clients, we have developed more than 55,000 Water Treatment Plants and Equipment, we have carried out more than 25 million water analysis, we have trained more than 30,000 students and launched 4 editions of the STENCO book that is a reference in the water sector.
Currently, we are a company with more than 100 experts in Analysis and Water Integral Cycle Treatment and in Legionella Prevention; Our modern headquarters of more than 5,000m2, includes our own Engineering, Laboratories, Factory and Warehouses to be able to meet all the needs of our clients throughout Spain.
At present we are very happy, because despite the terrible pandemic this year, we have not suffered any case of COVID disease by our employees, our business model has not been affected and we have even been able to contribute to the prevention of the disease by carrying out specific disinfections against COVID in our clients' facilities!!
Once again, we want to thank all our clients, suppliers, partners, employees and shareholders for their support and trust in the Stenco Project!!
The main magazines and the media have highlighted or published this milestone, because Stenco is currently the national private company with the greatest experience and knowledge, clients, recognitions and accreditations in Spain.
Look at Stenco 60th anniversary posts and interviews:
📲 Interview on the WasteWater's Portal
📙 Article in Tecn Aqua Magazine
🎂 Stenco 60th Anniversary
🥂🍾🎁🎅🏻🌲🌠✨💝